Multilogin Discount through MobileHop
MobileHop has partnered with Multilogin and we have a special offer we can share with you.
Harness the power of Multilogin to scale your business far beyond what you thought possible. Break free of the restrictions of physical devices and ditch unreliable virtual machines for secure virtual browser profiles – and see account bans plummet and your revenue soar.
The secret to this success? Multilogin's native approach to browser fingerprinting.
Most of our competitors block websites from seeing your identity, which is incredibly suspicious to those sites see as highly suspicious, with MultiLogin you will be using their virtual profiles to replace your original fingerprint. You can choose the type of fingerprint with a fully customizable profile editor and this fingerprint will be read by third parties to appear as a genuine native device.
Make the impossible possible with Multilogin.
When you combine MobileHop proxies with the Multilogin browser you get the best of both worlds – just contact Multilogin support with the promo code MHOP23 and get a 50% discount for the first month or you can visit the Multilogin website and enter the code at time of signup. Enjoy complete online anonymity and surf the web risk-free with this limited-time offer.
What is Multilogin and how do I use it?
To start using Multilogin, you can go to their website here and simply download the app. Once the app is installed, you can create a new account in the app by clicking "Create new account":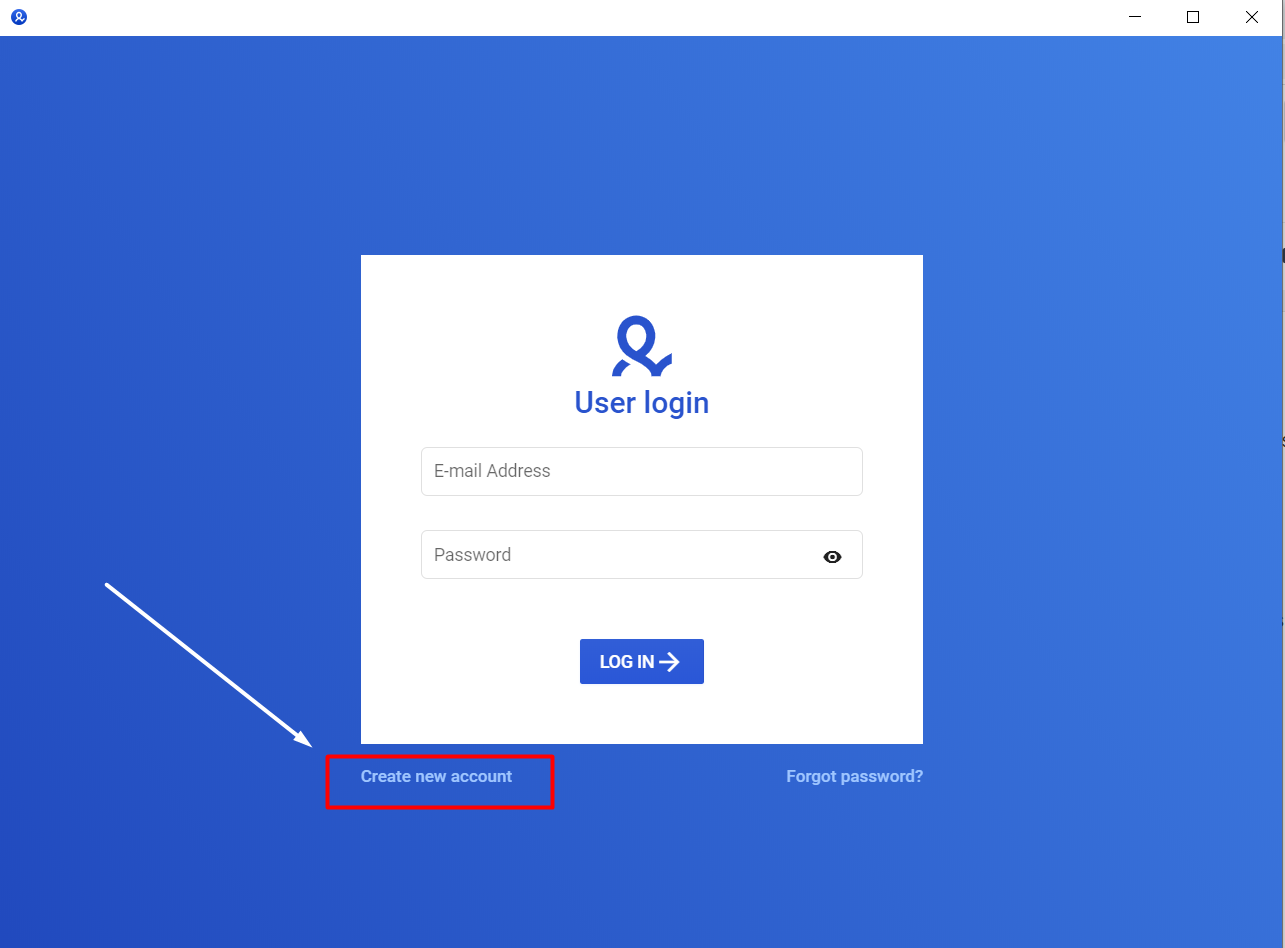 Once you are in the app, you will need to choose a plan that suits your needs and proceed with the purchase through "View plans". Be sure to put the coupon code MH2023 to receive the 50% off your first month.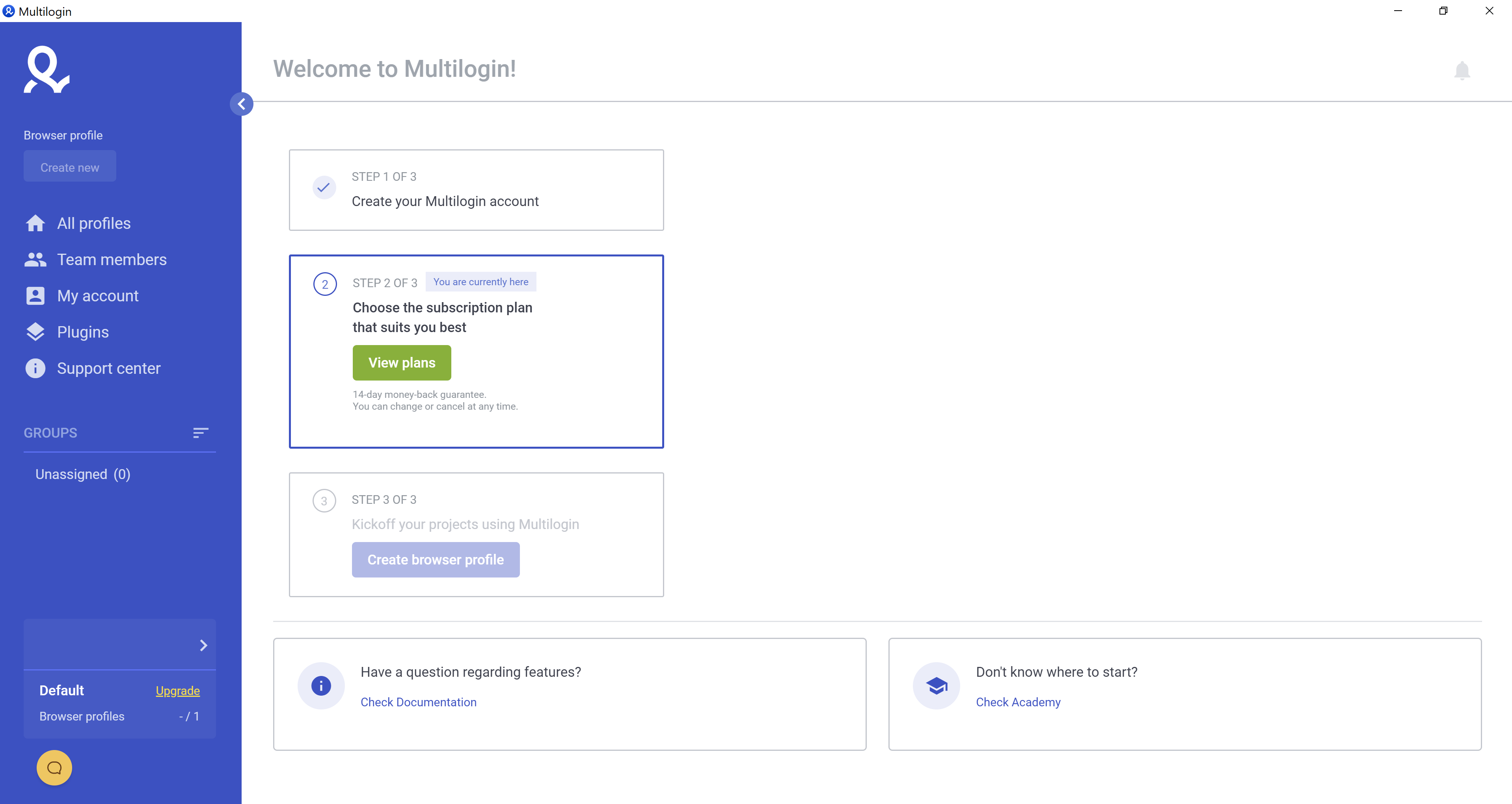 Currently, they do not offer any free plans or trials. However, make sure to contact their customer support at support@multilogin.com, and they'll try to help you find something that suits you!
Their application will help you run multiple browser profiles. Each browser profile has its unique settings, and it looks like a different device to the websites that you visit.
What makes their application great, is that you do not really need to set up virtual machines or anything of that sort. Multilogin and all of your browser profiles are launched directly from your computer. You will then enter in the MobileHop proxy credentials within the Multilogin app to allow that browser profile to be in the location that you choose within the MobileHop portal.
Their application is particularly useful when you need to run multiple accounts simultaneously on different social networks and other popular websites.
Multilogin works with VPNs (only OpenVPN protocol supported) and proxies. MobileHop has OpenVPN profiles directly on the portal you can import into Multilogin. Keep in mind that you won't be able to assign different IP addresses to each browser profile unless you have multiple MobileHop licenses.
In this case, you will have to order multiple MobileHop licenses and enter either the proxy credentials or use the OpenVPN profile for each browser profile you want to have different locations and IPs.
Multilogin has an extensive help center to provide you with all the information you need to use their application for your needs.
Please see their Help Center for more information.